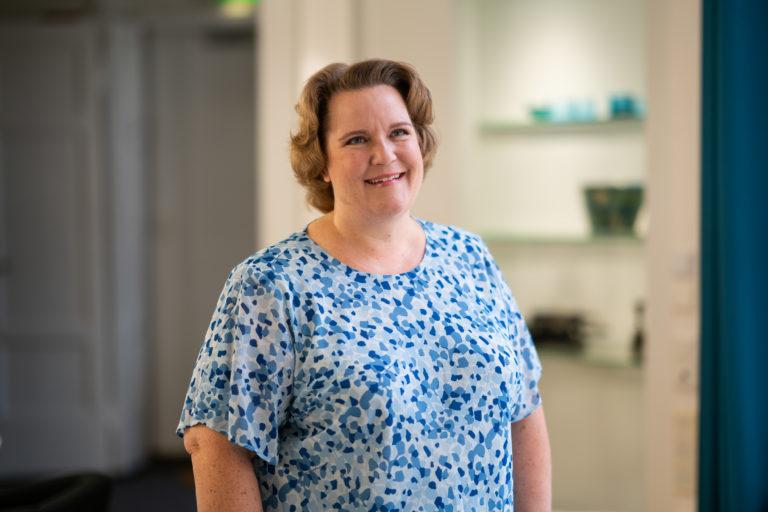 Please contact Kukka for assistance in the following and other areas
trademarks, design rights, domain names, copyrights and trade names
patent and utility model law
drafting contracts or arranging licensing
infringements, litigation and strategic issues
data protection
determining legality in marketing or the conduct of competitors
Kukka is a distinguished intellectual property specialist with an extensive grasp of all forms of protection. You may turn to her for help in formulating strategies and defences, and for litigation and negotiation. She has solid expertise in marketing law, unfair business practices and data protection issues, and she also specialises in various contracts and franchising.
With decades of experience, Kukka can readily explain even highly complex questions, and long-established client relationships clearly indicate a high degree of satisfaction with the quality and efficiency of her services.
Kukka has been recognised in international ranking lists as one of Finland's leading IPR lawyers for more than a decade.
Career
Properta Attorneys Ltd, Partner 2017–
Eversheds Attorneys Ltd. (formerly Juridia Bützow and Juridia), Partner 2008–2016
Heinonen & Co Oy, Attorneys-at-Law, Ltd., Partner 2000–2016
Keijo Heinonen Oy, Associate 1998-1999, law student 1996-1998
Education and training
Authorised trademark attorney, 2014
Attorney-at-Law, 2002
Master of Laws, University of Helsinki, 1998
Languages
Finnish, Swedish, English, Spanish, French and German
Latest rankings
The Legal 500 EMEA, 2022:
"Kukka Tommila and the team in Properta manage our trade marks world-wide. They take care of the application proceedings, oppositions as well as negotiations and agreements. They always give us thoughtful recommendations taking into consideration our individual business needs. They have been able to obtain registrations also in the most difficult cases. We appreciate their independent way of working and punctuality. They are hard-core professionals and it is truly a joy to work with them."
Chambers and Partners Global, 2022, Band 3:
Kukka Tommila advises on matters related to trademark infringement and design rights.
World Trademark Review, WTR 1000, 2022, Silver category:
Kukka Tommila – "a lawyer who remembers all of her cases inside out". Leveraging over two decades of experience, Tommila never loses sight of the wider business picture and progresses matters forward in a commercially beneficial direction.
Managing IP, IP Stars: Trademark star &  Top 250 Women in IP, 2022
Lawyer Monthly Legal Awards 2021: Intellectual Property, Finland
Chambers Global, 2021, Band 3:
"Interviewees point out that Kukka Tommila is "very proactive in providing recommendations." She handles trade mark infringement and design right matters."
Chambers Europe, 2021, Band 3:
"Kukka Tommila is "very proactive in providing recommendations."
World Trademark Review, WTR1000, 2021, Individuals: Silver:
"The central pillars of the practice are all-rounders Kukka Tommila and Hanna-Maija Elo. "Kukka is brilliant at combining strategy with a pragmatic approach and consistently finds great solutions in a quick turnaround time."
Legal 500, 2021:
"Kukka Tommila and the team at Properta manage our trade marks world-wide. They always give us thoughtful recommendations taking into consideration our individual business needs. They have been able to obtain registrations also in the most difficult cases. We appreciate their independent way of working and punctuality. They are excellent professionals and it is truly a joy to work with them."
Managing Intellectual Property, IP Stars, Trade mark star, 2021
Leading Adviser Awards, 2021: Leading Specialist Intellectual Property Protection Attorney of the Year – Finland
Women in Business Law 2019
The Best Lawyers in Finland 2018: Intellectual Property Law
Euromoney's Expert Guides 2018: Best of the Best Trademark practitioner in Finland and Trade Marks and Women in Business Law
Top 250 Women in IP, 2016
Memberships
Finnish Bar Association
Finnish Association for Industrial Property Rights
Finnish AIPPI Group
International Trademark Association (INTA)
Finnish Association of Patent Attorneys
Fiduciary positions
Member of the INTA Enforcement Committee, 2020–
Food Lawyers' Network, Member for Finland, 2018–
Member of the INTA Harmonization of Trademark Law and Practice Committee, 2016–2019
Member of the INTA Famous & Well-Known Marks Committee, 2012–2015
Finnish Association for Industrial Property Rights, Secretary 2008–2011, board member 2011–2014
Member of the INTA Enforcement Committee 2008–2011
Member of the board of the Finnish Association of Patent Attorneys 2008-2009
Member of the intellectual property rights specialist group of the Finnish Bar Association 2007–2010
Member of the IT committee of the Finnish Bar Association 2007–2013
Member of the board of the Finnish Internet Association 2002–2009
Finnish Anti-Counterfeiting Group, Secretary 2000-2004
Publications
Practitioner's manual for trademark prosecution and litigation in the EU (Section on Finland, 2011)
International Design Protection: A Global Handbook (Section on Finland, 2012, updated edition 2017)
Articles in intellectual property rights publications