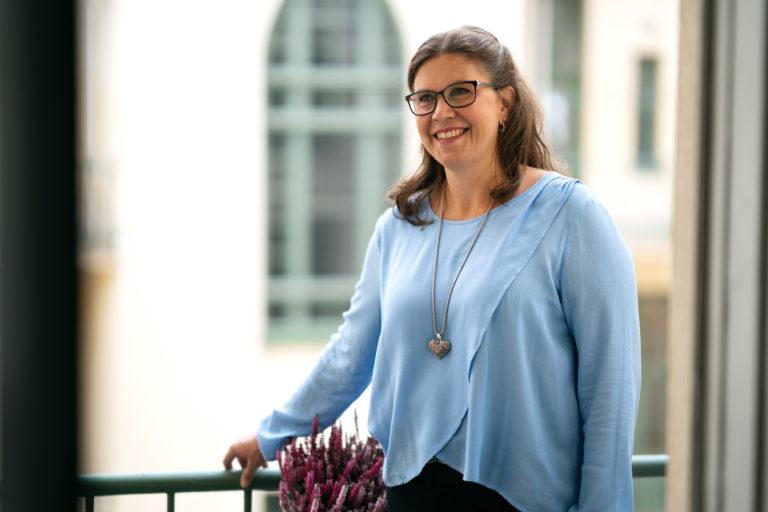 Please contact Hanna-Maija for assistance in the following and other areas
suspected infringement of your trademark, design right or copyright
when you wish to get the help from the customs to supervise your intellectual property rights by filing a customs application, or when the customs officials have sized a product consignment on suspicion of infringing your rights
when seeking to verify the legality of your marketing or to stop the unfair practices of a competitor
assistance with various co-operation agreements, such as franchising, distribution, non-disclosure or licencing agreements
Hanna-Maija has been working as an Attorney-at-Law for nearly 25 years, specialising in protecting and defending intellectual property rights, and managing various co-operation agreements and marketing law issues.
Hanna-Maija is particularly dedicated to conducting various disputes related to trademarks, design rights, copyright and marketing. While such disputes are often amicably settled by correspondence, Hanna-Maija is also very familiar with conducting various opposition and appeal procedures, customs seizures and litigations. Agreements are important instruments for preventing disputes, and Hanna-Maija often assists in drafting a wide range of agreements on such issues as franchising, distribution, non-disclosure or licencing. She also assists in issues relating to marketing and data protection.
International ranking lists have for years recognized Hanna-Maija very high among the best IPR lawyers in Finland.
Career
Properta Attorneys Ltd, Partner 2017–
Eversheds Attorneys Ltd. (formerly Juridia Bützow and Juridia), Partner 2008–2016
Heinonen & Co Oy, Attorneys-at-Law, Ltd., Partner 1998–2016
Keijo Heinonen Oy, Associate 1996–1998
District Court of Tuusula, Judicial training and assistant judge 1995–1996
Neste Oy, Assisting Legal Counsel 1994–1995
Education and training
Authorised trademark attorney, 2014
Attorney-at-Law, 1998
Judicial training, District Court of Tuusula, 1996
Master of Laws, University of Helsinki, 1994
Languages
Finnish, English, Swedish, German and Italian
Latest rankings
Chambers Global & Chambers Europe, 2021, Band 1:
"Hanna-Maija Elo wins accolades for being "an excellent negotiator and skilled in intellectual property disputes." She regularly advises clients on trade mark issues, having additional experience in copyright and design right matters."
Legal500, 2021, Leading Individual:
"Hanna-Maija Elo has provided us with straight forward legal advice on all kinds of intellectual property issues. Service level is excellent and industry knowledge as well. All matters handled have had the outcome we have expected. These matters have been handled with the utmost professionalism. She is an excellent negotiator and skilled lawyer in matters of intellectual property disputes. Would recommend warmly."
World Trademark Review, WTR1000, 2021, Individuals: gold and Individuals: anti-counterfeiting:
"The central pillars of the practice are all-rounders Kukka Tommila and Hanna-Maija Elo. "Kukka is brilliant at combining strategy with a pragmatic approach and consistently finds great solutions in a quick turnaround time." Elo likewise garners glowing reports: "An excellent negotiator and fantastic lawyer, she always provides accurate and reliable guidance on any trademarkmatter."
World Trademark Review, WTR Global Leaders: Private practice, 2021
Managing Intellectual Property, IP Stars, Trade mark star, 2021 and The Top 250 Women in IP, 2021
Who'sWho Legal Trademarks: Global Leaders, 2020
Who's Who Legal Franchise: Global Leaders, 2020
Memberships
Finnish Bar Association
Finnish Association for Industrial Property Rights
Finnish Fashion Law Association
Finnish Anti-Counterfeiting Group
Finnish AIPPI Group
International Trademark Association (INTA)
Fiduciary positions
EuroFranchise Lawyers Group, Member for Finland, 2017–
Member of the board of Finnish AIPPI Group 2014–2019
Finnish AIPPI Group: member of the Standing Committee on Piracy and Counterfeiting 2015–
Member of the International Chamber of Commerce Finnish section IPR Expert Group 2015–
Member of the Anti-Counterfeiting EU-subcommittee of the International Trademark Association, 2008–2011 and 2014–2017
Member of the intellectual property rights specialist group of the Finnish Bar Association 2008–2013
Finnish Anti-Counterfeiting Group: Chairman 2002–2005, 2007–2009 and 2018–2021, Secretary 1998–2000, Member of the board 2002–2005, 2007–2010 and 2017–2021
Finnish Franchising Association, Vice-chairman of the board of ethics 2008–
Member of the Finnish Direct Marketing Association Fair Play group 2002–2003
Member of the Legal Division of the Finnish Marketing Association 1997–1999 and 2003
Publications
Lauer / Pratt (ed.) 2017: Fundamentals of Franchising Europe. Section on Finland.
Wormald & Abell (ed.) 2011: Alternative corporate re-engineering / Building businesses through third party relationships and expansion into new markets. Section on Finland.
Zeidman (ed.) 2007–2010: Getting the Deal Through Franchise. Sections on Finland.
Nicholson, Sinder (ed.) 2008–2010: Getting the Deal Through Trademarks. Sections on Finland.
MPI for Intellectual Property 2006: Gemeinschaftsmarke und Recht der Mitgliedstaaten ("Collective mark and right of the Member States"). Section on Finland.
Harriss-Newiss (ed.) 1997–2016: International Intellectual Property Litigation. Sections on Finland.
INTA (ed.) Enforcement: An International Litigation Guide, 2016 – 2018. Sections on Finland.
Articles in Finnish and foreign publications.